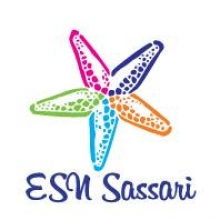 Address:
ESN Sassari
c/o Ufficio Ricerca e Relazioni Internazionali
Via Largo Macao, 32
07100 Sassari (SS)
University:
Università degli Studi di Sassari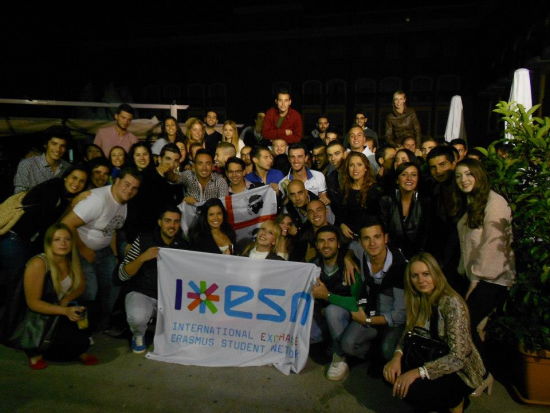 ESN Sassari è nata il 21 marzo del 2006.
Negli anni è riuscita a mettersi in evidenza e a creare durature collaborazioni all'interno del nutrito ambiente associazionistico locale con il fine di rendere speciale l'esperienza di ogni studente straniero e di promuovere l'integrazione culturale all'interno del tessuto sociale sassarese.
Attraverso gite, eventi come cineforum, eurotrip, "Universitari in Piazza", eventi social e serate aggreganti ha aiutato gli studenti stranieri ad aprirsi a tutte le forme di crescita culturale ed internazionale e a vivere un'esperienza indimenticabile, tanto che la maggior parte di essi torna attraverso altri programmi di mobilità.
Fondamentale è la collaborazione con l'Ufficio Relazioni Internazionali e con l'Università, in cui da sempre si capisce l'importanza di investire nella formazione degli studenti attraverso un'esperienza all'estero, e che a sua volta può avvalersi del prezioso operato dell'associazione.
Da evidenziare la dedizione dei suoi soci di ESN Sassari, il motore dell'associazione, che attraverso gli importanti servizi di pick-up e housing danno una prima accoglienza che riteniamo sia importante per ogni studente straniero e fanno sì che l'associazione diventi un punto di riferimento costante per questi ragazzi durante il loro soggiorno a Sassari.
SocialErasmus:
Giovedì 15 maggio 2014 alcuni erasmus si sono impegnati nel progetto "Cooking for charity", che ha previsto la preparazione della cena per persone senzatetto presso la Caritas Diocesana di Sassari Turritana. 
EUROTRIP: una volta l'anno, ESN Sassari organizza un grande evento nella piazza principale della città, chiamato EUROTRIP. Simile all'Eurodinner, è organizzato per squadre e consiste nella preparazione, da parte degli erasmus, di piatti tipici dei loro Paesi di provenienza, offerti alla Città. Le offerte raccolte vanno in beneficenza. Nel 2013, sono state donate alla "Casa della Fraterna Solidarietà". Nel 2014, la II° Edizione dell'EUROTRIP si è svolta il 23 maggio, in piazza d'Italia. Una parte delle donazioni raccolte sarà impiegata per il proseguimento del sopracitato "Cooking for charity", mentre la restante parte sarà devoluta alla Croce Rossa di Bosnia e Croatia visti i recenti problemi di maltempo.
Sabato 24 maggio, ESN Sassari ha organizzato un pomeriggio di FREE HUGS all'interno di una manifestazione chiamata "Universitari in Piazza",che vede coinvolte tutte le associazioni studentesche dell'Ateneo Sassarese.
Da lunedì 2 giungno fino a domenica 15, ESN Sassari parteciperà alla campagna di solidarietà

"EMERGE – Help the Balkans, Respond to the Emergency" in collaborazione con ELSA Sassari.