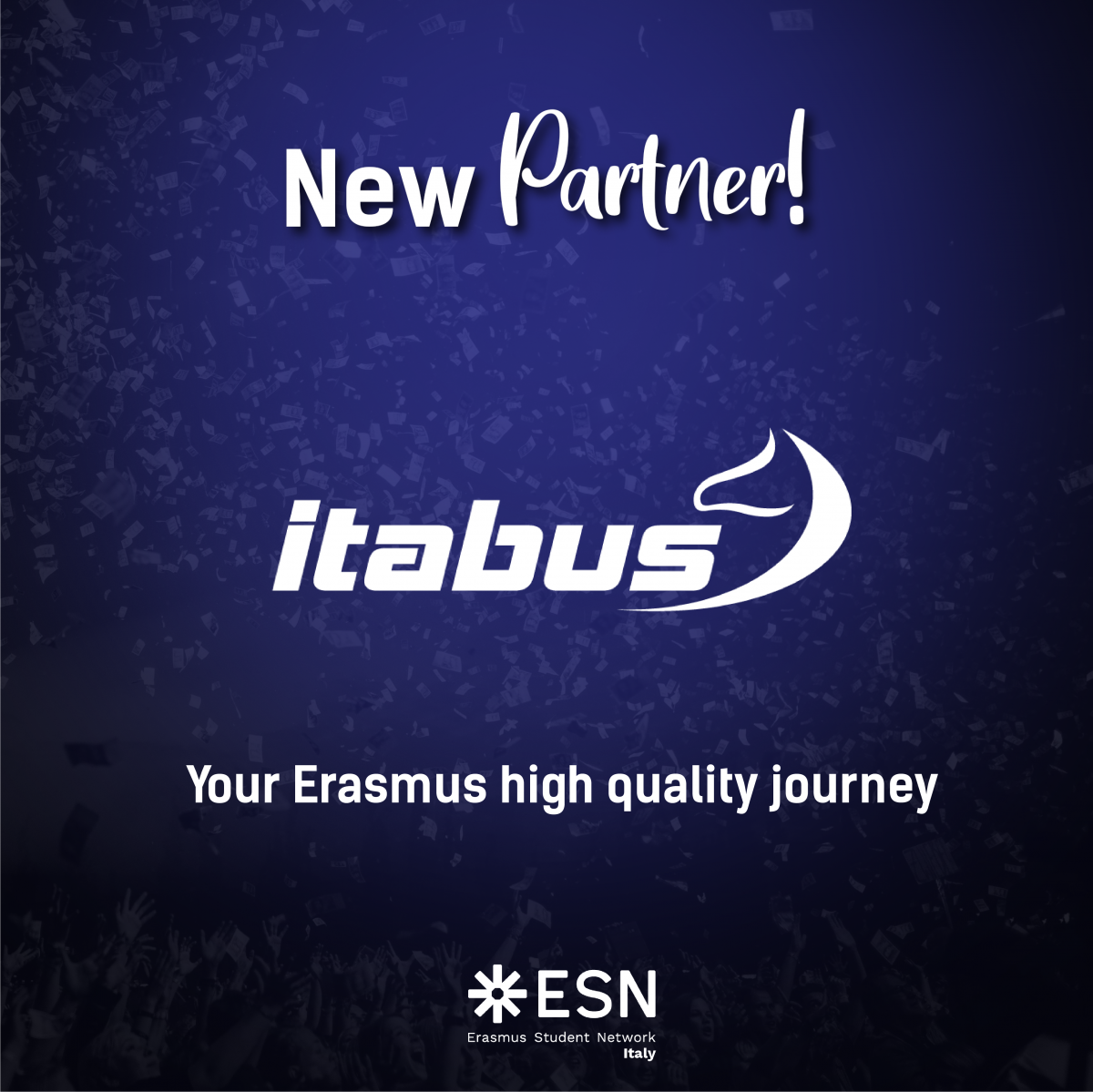 [SCROLL DOWN FOR ENGLISH VERSION]
Itabus è un'azienda italiana di trasporto su strada che nasce con l'obiettivo di offrire una nuova esperienza di viaggio dove comfort, qualità e sicurezza si uniscono a convenienza, innovazione ed ecologia.
Ogni possessore di ESNcard ha a disposizione un voucher al mese! Scarica il tuo voucher e ottieni il tuo 15% di sconto: www.esncard.org
———————————————————————————————————————
Itabus is an Italian transport on road company born with the goal of providing a new travel experience where comfort, quality and security join affordability, innovation and ecology.
Every ESNcard holder has available a voucher per month! Claim your voucher and get your 15% discount: www.esncard.org