Erasmus+ Programme has never been more mobile!
The new Erasmus+ App is a mobile application for Erasmus+ participants which will put the whole mobility experience at the fingertips of young people. The objective of the project is to render mobility easy, accessible and at arm's reach for every user while promoting innovation and digitalisation in the long run.  
Users of the app will be provided information on the Erasmus+ Programme opportunities for individuals and offered a guidance through the mobility process - from the application phase to the return to their own country.  It will be also possible to submit Erasmus+ Tips via built-in Tip Collector for the future generations to come.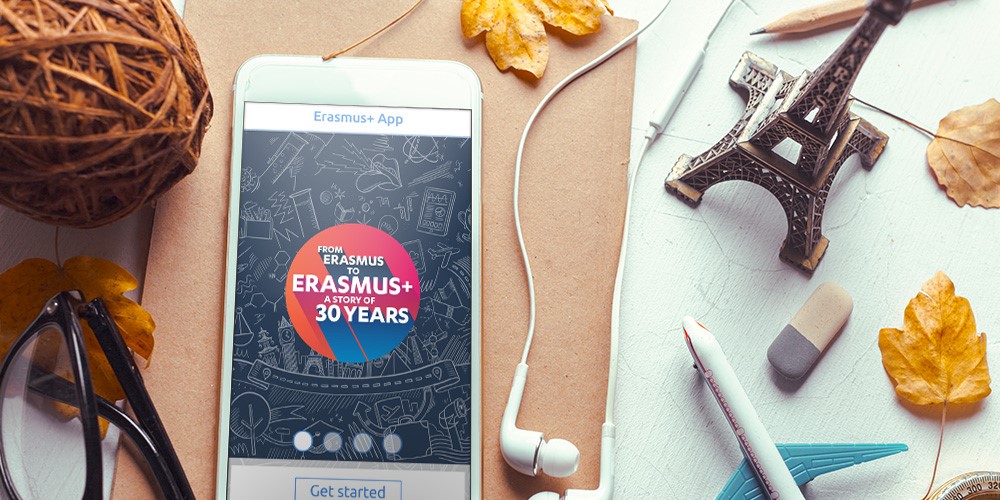 Features of the Erasmus+ App:
·         Structured information on the existing Erasmus+ Programmes 
·         Top tips for living away from home (general, country-specific and city-specific)
·         Interactive checklists with a step by step guide throughout a mobility period
·         Integration with the Online Learning Agreement
·         A feed for news and local events and activities
·         Integration with the Online Linguistic Support Platform
The app was first released on 13th June 2017 during the 30th Anniversary of Erasmus+ celebration held in Strasbourg by the European Commissioner Tibor Navracsics. Two updates have been released on October and December 2017.
Download the Erasmus+ App now!