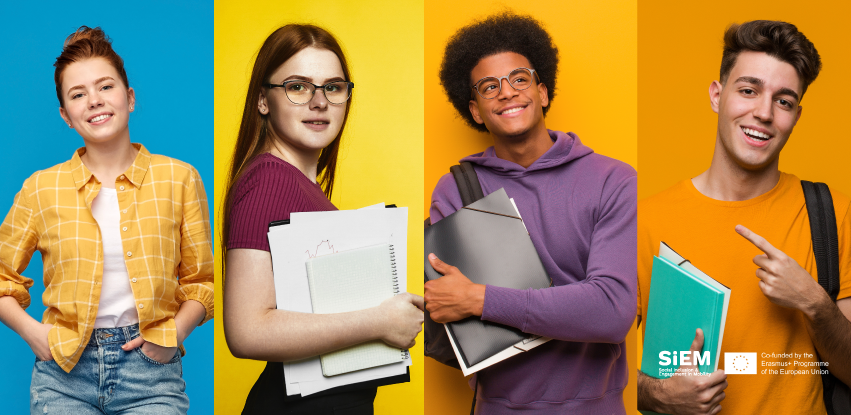 Studying abroad helps students improve their personal development and employment skills, allowing them to grow as a person and improve their career opportunities. ESN wants to increase the opportunities for young people from disadvantaged backgrounds, helping them to reach their full potential by increasing their participation in the Erasmus+ programme. 
However, in order to do so, we need to know more about which challenges young people encounter to study abroad.  but very little hard data is available on the accessibility of the current programme and what measures could be put in place to improve access and participation.
That is why we are excited to launch the Social Inclusion and Engagement in Mobility survey for students and university staff members. 
Through this research project, we aim to analyse how diverse the participation in the Erasmus+ programme is, to see if students from disadvantaged backgrounds take part and if they have different experiences then their more advantaged peers.
Several parts in the research will focus on better understanding the demographics of the participants, as well as understanding:
Which challenges students experience before, during or after their mobility with regards to finances, support structures, integration on campus and discrimination?

What motivated them to go on exchange, and what hindered them from going on exchange?

What was the impact their exchange had on their personality and career prospects?

 
The outcomes of the project will lead to a better understanding of the barriers and enablers of mobility for students, ensuring more equitable access for all students regardless of background. The staff survey will inform a research report with recommendations to improve the support offered to students who wish to go abroad. 
The results will be published and available free of charge on the SIEM project website. The project is led by the Erasmus Student Network in collaboration with ESN France, ESN Spain, the European University Foundation, Universities UK International, YES Forum, Masaryk University, University of Latvia, Universidad de Vigo, and Vrije Universiteit Brussel. More information about the project can be found on the SIEM website.  
Help us spread the survey among students and university staff members.
Support us by helping us to reach as many students and university staff members as possible. The survey is open till 30th of April 2020. https://siem-project.eu/
Who can fill in the survey?
Both students that went on exchange as students that did not do an exchange can answer. All types of mobilities apply.
Individual staff members of universities and colleges working with international students. 
You can find a promotional package at the bottom of this page that is free to use for promotion. 
For further information and and requests, reach out to:
Sabina Achim (ESN) | +32 470 47 22 25 | communication@esn.org
Wim Gabriels (ESN) | +32 491 90 42 45 | contact@siem-project.eu