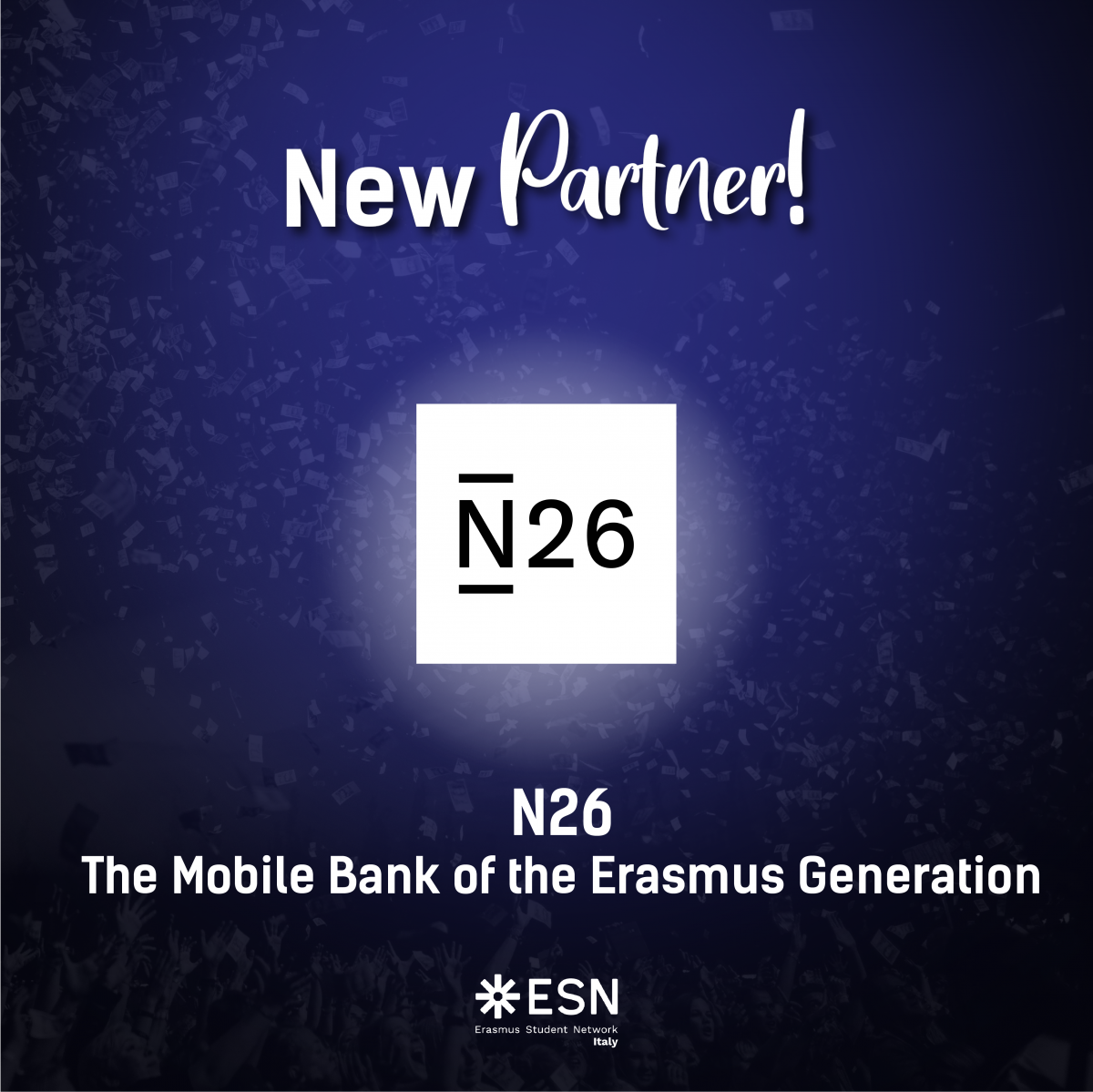 [English version below]
N26 
E' una banca 100% on line che permette di avere diverse scelte sui conti correnti (da quello gratuito a quelli a pagamento) ed avere a disposizione una carta di debito Mastercard con IBAN italiano e tutta una serie di vantaggi per chi la sottoscrive. 
Nello specifico N26 è la prima Mobile Bank con licenza bancaria per operare in Europa, reinventando la banca per smartphone, rendendola semplice, rapida e contemporanea. 
Come funziona N26 ? 
N26 offre i seguenti  vantaggi per chi la sottoscrive : 
-Varie possibilità di conto corrente;
-Possibilità di ricaricare e prelevare in uno dei 588 centri CASH26;
-Prelievi gratuiti negli ATM di tutto il mondo; 
-Bonifici SEPA istantanei e senza commissioni;
-Scambio di denaro istantaneo con gli altri clienti N26; 
-Sistema di sicurezza a tre livelli per proteggere tutte le transazioni.
E tu, cosa aspetti?
________________________________________________________________________________________
N26 
It is a 100% online bank that allows you to have different choices on current accounts (from free to paid ones) and have a Mastercard debit card with Italian IBAN and a whole range of benefits for those who subscribe. Specifically, N26 is the first Mobile Bank with a banking license to operate in Europe, reinventing the smartphone bank, making it simple, fast and contemporary. 
How does N26 work? 
N26 offers the following benefits for those who subscribe: 
-Various current account options; 
- Possibility to top up and withdraw in one of the 588 CASH26 centers; 
- Free withdrawals in ATMs around the world; 
- Instant and commission-free SEPA transfers; 
- Instant money exchange with other N26 customers; 
-Three-level security system to protect all transactions. 
What are you waiting for?