[SCROLL DOWN FOR ENGLISH VERSION]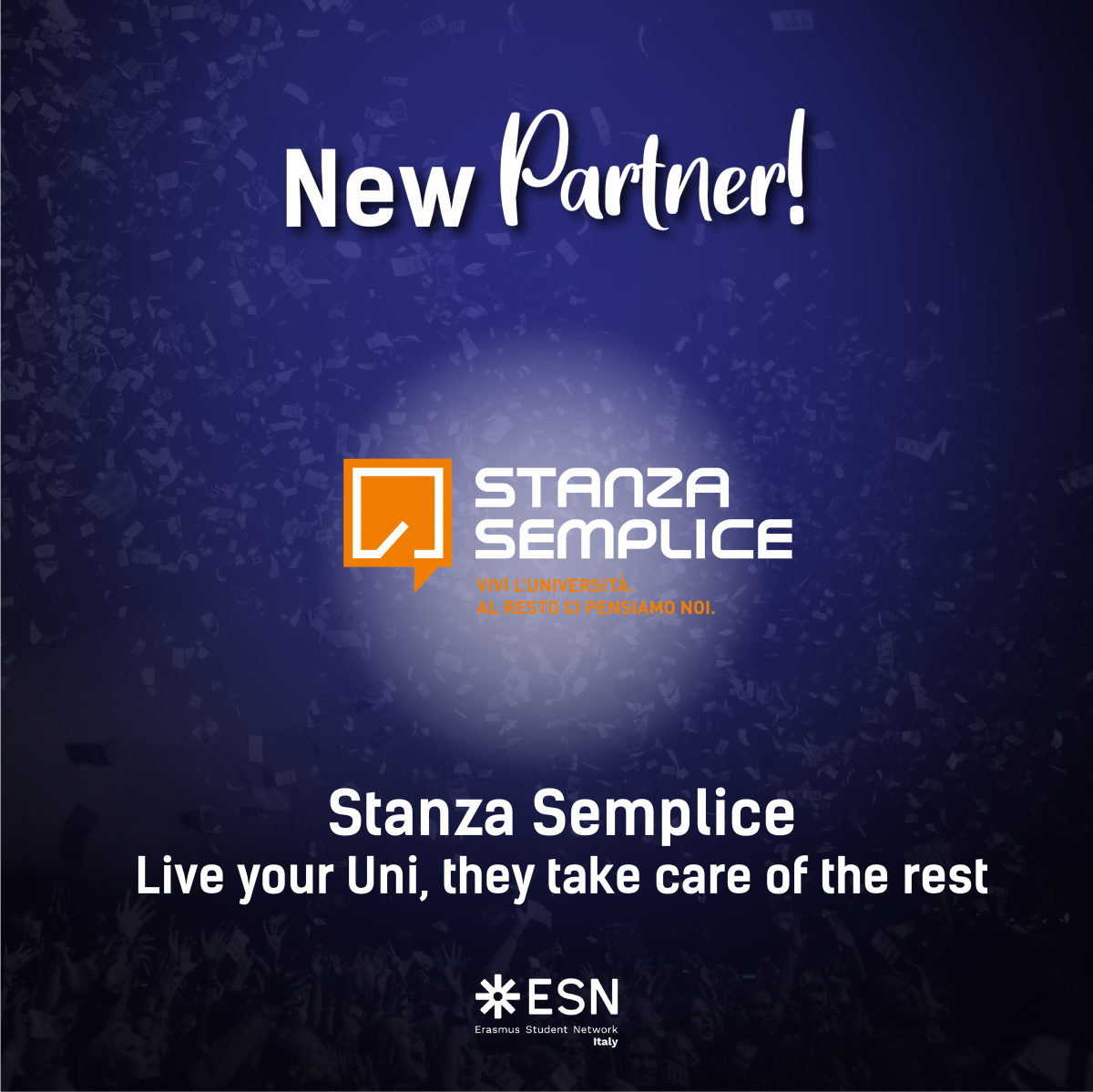 La nostra mission 
Sì, vogliamo semplificare la tua vita. Perché? Perché siamo stati studenti anche noi e desideriamo che tu ti  senta felice. Un po' utopico? Forse, ma noi vogliamo provarci e vogliamo farlo insieme a te, se sceglierai di  affidarti a noi di Stanza Semplice®. 
Negli anni ti ricorderai di questi momenti universitari: perché dovresti avere un brutto ricordo? La nostra  speranza è che questo non accada, per questo il nostro motto è #studentifelici. 
Quanti immobili ci sono in giro per le nostre città che potrebbero essere tranquillamente riutilizzati e  rimessi in auge? La nostra è anche una missione immobiliare: vogliamo recuperare e risanare vecchi  immobili e dare una nuova luce agli splendidi centri storici delle nostre città. 
Abbiamo un animo verde. Questo perché siamo convinti che amare il nostro pianeta significhi amare noi  stessi. Per questo nelle ristrutturazioni dei nostri appartamenti non usiamo mai prodotti scadenti o  inquinanti. Siamo attenti nell'utilizzo di materiali green ma non solo, cerchiamo anche fornitori di utenze  che condividano la nostra stessa mentalità. 
I nostri immobili sono sempre orientati a un modo di vivere che rispetti la natura e situati, quindi, vicino a  punti strategici dove è possibile utilizzare servizi di mobilità collettiva. 
La nostra vision 
Se vieni a studiare in Italia, dell'Italia dovrai avere un bel ricordo. Il nostro è un Paese meraviglioso e non lo  diciamo solo perché siamo di parte. Vogliamo aiutarti a vivere momenti incredibili nel nostro incredibile  paese e, soprattutto, a studiare al meglio! Dimentica qualsiasi dubbio che potrà nascerti sull'alloggio: con  noi di Stanza Semplice® non dovrai preoccupartene, mai. Te lo garantiamo. 
Stanza Semplice® è presente in più di 25 città universitarie Italiane ed offre oltre 1000 stanze singole dedicate a studenti universitari. 
Presenta la tua ESNcard in fase di prenotazione per accedere a sconti dedicati sia sulle tariffe di accesso al  Club Stanza Semplice®, sia sul canone di locazione.
Ottieni il 15% con la tua ESNcard sulla quota del "Club Stanza Semplice" oppure il 5% sul tuo canone d'affitto.
Sito: www.stanzasemplice.com
________________________________________________________________________________________________________________
Our mission 
Yes, we want to make your life easier. Because? Because we were students too and we want you to feel  happy. A little utopian? Perhaps, but we want to try and we want to do it with you, if you choose to rely on  us at Stanza Semplice®. 
Over the years you will remember these university moments: why should you have a bad memory? Our  hope is that this does not happen, so our motto is #studentifelici. 
How many properties are there around our cities that could easily be reused and revived? Ours is also a real  estate mission: we want to recover and restore old buildings and give a new light to the splendid historic  centers of our cities. 
We have a green soul. This is because we are convinced that loving our planet means loving ourselves. For  this reason, in the renovations of our apartments we never use poor or polluting products. We are careful  in the use of green materials but not only, we are also looking for utility suppliers who share our same  mentality. 
Our properties are always oriented to a way of life that respects nature and therefore located near  strategic points where it is possible to use collective mobility services. 
Our vision 
If you come to study in Italy, you will have to have a good memory of Italy. Ours is a wonderful country and  we don't say it just because we are biased. We want to help you experience incredible moments in our  incredible country and, above all, study at your best! Forget any doubts that may arise about  accommodation: with us at Stanza Semplice® you won't have to worry about it, ever. We guarantee it. 
Stanza Semplice® is present in more than 25 Italian university cities and offers 1000 single rooms dedicated  to university students. 
Present your ESNcard at the time of booking to access dedicated discounts both on the access rates to the  Club Stanza Semplice® and on the rent.
Get the 15% less with your valid ESNcard on the "Club Stanza Semplice" or a 5% off your rents!
Webiste: www.stanzasemplice.com