WiPjobs relies on team of professional recruitment consultants and social media sourcer located in several European countries; constantly developing partnerships with universities, students associations and headhunters. 
WiPjobs focuses its business on qualified, professional and skilled recruitment and HR consultancy.
We mainly address our services to students and graduates from every European countries, who are making their first steps in professional area or to those who are looking for a change and new environment. 
Our goal is to understand candidate's needs and provide the best solution for the future employee and employer. 
Thanks to our network we recruit candidates in every European languages and in several sectors as: Customer Service, Technical Support, Information Technology (IT), Finance & Accountancy (GL, AR, AP, P2P), Banking, Sales, HR, Logistics.
Our scope is to help candidates in search of the right job wherever it is, face new challenges and start a career in multinational environment.
Our goals: 
- Open the world of work to students, graduates and candidates seeking a first job opportunity or a career progression
- Spread the know-how on CV and a Cover Letter writing
- Candidate follow up within the selection and interviewing processes; supporting the settling-in period in the new environment, new accommodation and lifestyle.
- Guarantee full free assistance, regarding accommodation and all those topics (transport, basic information, culture, etc. ) related to the new environment.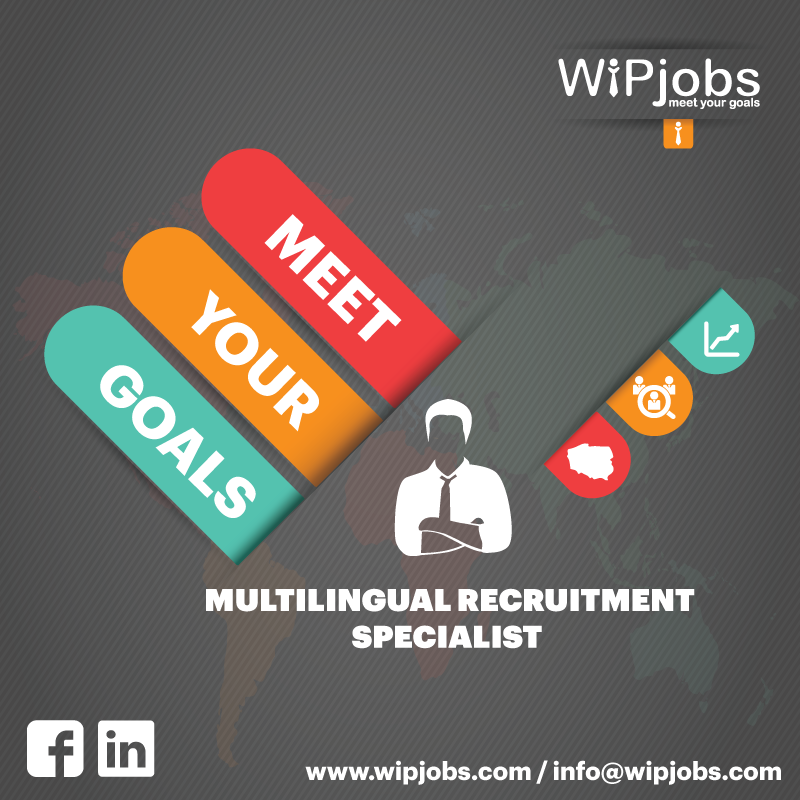 Info e Referral: esn@wipjobs.com
Web Support: webmaster@wipjobs.com